Meet Thomas Joa – BridgehouseLaw Charlotte, North Carolina
Thomas Joa is a recent graduate of the Wake Forest University School of Law, currently awaiting results from the July 2022 bar exam. Thomas joined the BridgehouseLaw Charlotte office in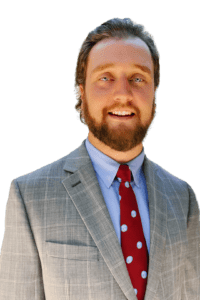 August. He works on a wide array of matters including international trade, immigration, and corporate law. Mr. Joa regularly assists clients with visa applications and advises individuals and companies on the international trade implications of cross-border transactions.
Prior to entering the legal profession, Mr. Joa worked as an international journalist, publishing stories on four continents. As a magazine feature writer, Mr. Joa gained invaluable skills in cross-cultural communication. His writing focused primarily on the international street art community, exploring the street art scenes of cities such as Valparaiso, Chile; Christchurch, New Zealand; New York City, New York; and London, England. Mr. Joa's work has earned him national recognition and he was named a finalist for the 2017 Associated Collegiate Press Multimedia Story of the Year.
Mr. Joa is also an avid football fan and, as a graduate of the University of Alabama, his fall Saturdays revolve around watching the Crimson Tide. Between football seasons, he enjoys playing golf, traveling by train, and exploring new places.